Wells Fargo
Bank on your phone. Bank from anywhere.
To help announce mobile banking to a younger audience, we came up with a newstalgic game about road trips (a.k.a. modern pilgrimages) full of campy fun and random tragedy that turns regular banking into videogame power-ups.
Pick which friends you want along for the ride, connect to social media, grab some supplies, and get on the road.
Things start out great, but quickly take unfortunate and humorous turns. For added fun, every moment and mishap is shareable.
The more you use mobile banking the weirder your adventure gets, but if you don't, even the most normal things can end very, very badly.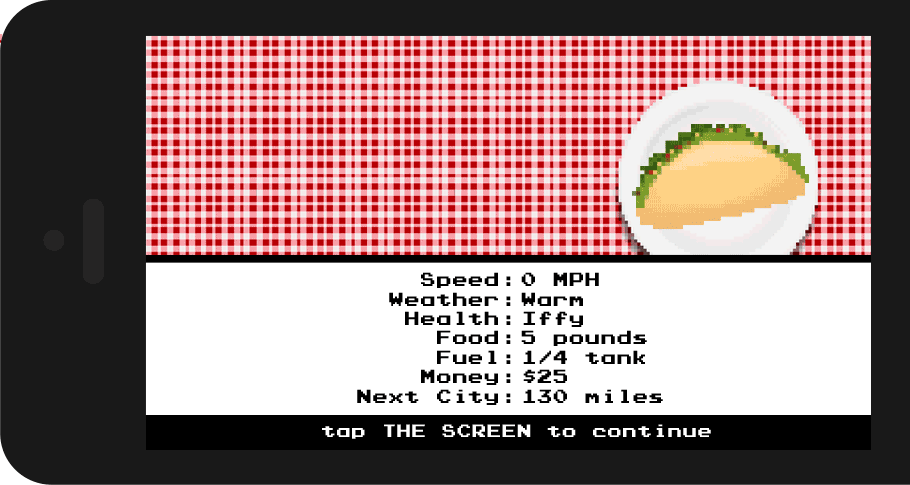 Your banking life and the game tie together. Pay for gas in your actual car and get speed boosts in the game.
Play well enough and your whole party survives the roadtrip, earning you a bunch of Wells Fargo rewards points and a sweet group jump photo.